Meet Our Experts
Smile Dental believes that a visit to the Dentist should be a relaxing, comfortable experience,
so our team are dedicated to making you feel at ease while we attend to your oral heath.
We are here to assist with all your dentistry needs!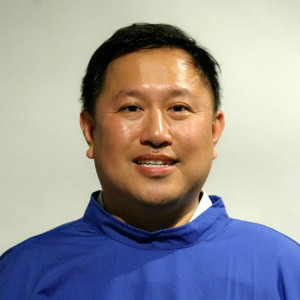 Dr. Jacky Lam
Founder / Director / Senior Dental Surgeon
2014 Finalist – Westpac Auckland South Business Awards – 'Excellence in Business Leadership'
2013 Winner – Westpac Auckland Central Business Awards – ' Excellence in Business Leadership
2012 Winner – BNZ Chinese Business Elite Awards – ' Outstanding Entrepreneur Award'
2005 3rd place – Royal New Zealand Aero Club National Competition – 'New Zealand Herald Navigation Challenge Trophy'
Jacky is the founder of Smile Dental. Graduating from the University of Otago in 1995, he comes with a wealth of experience in both community and general dentistry. He loves the variety of work in general practice and…
Service / Multi-cultural / Innovation / Love / Ethics.
Smile Dental was established in 1996 by Dr. Jacky Lam. We are a team of highly qualified and experienced professionals who are committed to understanding their patient's current and future needs. Our services are delivered in conjunction with the use of sophisticated hi-tech dental equipment, materials, technology and ongoing support.
We are dedicated to provide excellence in all areas of general and cosmetic dentistry. We are specialized in a wide range of services including: implants, bridges an crowns, dentures, minor oral surgery, root canal treatment, extractions, restorative, preventative and cosmetic dentistry.
Our Clients Say
Testimonials
Our family have been going to Smile Dental for several years now. We find them extremely professional and they always provide outstanding customer service. They explain everything along the way and keep you informed throughout the entire process. Their fees are also highly competitive as well. 
I am fortunate enough to be a patient of Smile Dental. I would highly recommend them to anyone who needs dental treatment services in Auckland. The Smile Dental team are extremely helpful and courteous and they always go out of their way to make sure you have a great experience with them