Why do I need to fill my teeth?
The purpose of fillings is to remove the decay and restore your tooth to its full usage. Removing the decay prevents the cavity from getting bigger and will help prevent the tooth from needing either extraction or root canal treatment if the decay reached the pulp of the tooth.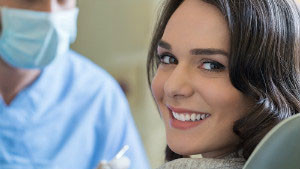 What happens if I do not get my decayed teeth filled?
If left untreated, the decay in your tooth will become bigger and deeper, and eventually reach the nerves of the tooth and start causing pain. Once it has reached this stage, your tooth can no longer be filled and will need to be root canal treated or extracted.
Smile Dental has amalgam free filling options
If you have existing amalgam (metal) fillings, we can remove these and replace them with a completely safe and aesthetically pleasing modern alternative. This is especially important for pregnant women and young children as they are more susceptible to the health risks associated with amalgam fillings.
The filling technique we use completely seals the void created by dental decay, protecting the tooth from further damage. Both porcelain and composite resin restorations are tooth colored and can be color matched to correlate with the exact color of your natural tooth. This creates an aesthetically pleasing and seamless result.