Excellent dental practice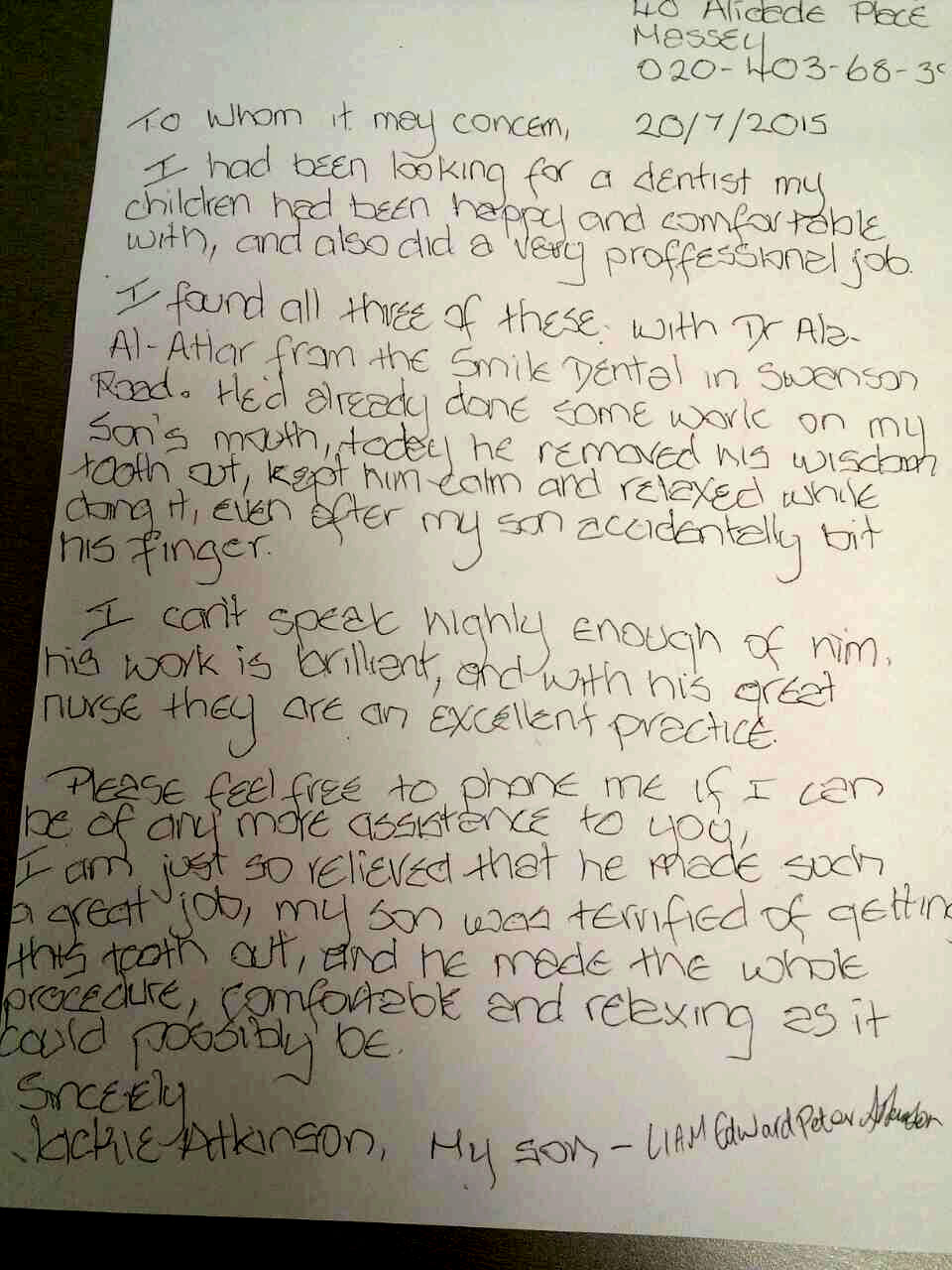 "To whom it may concern, I had been looking for a dentist my children had been happy and comfortable with, and also did very professional job.

I found all three of there with Dr Al-Attar from Smile Dental. He'd already done some work on my son's mouth, today he removed his wisdom tooth out, kept him calm and relaxed whole done it, even after my son accidentally bit his finger.I can't speak highly enough of him, his work is brilliant and with his great nurse, they are an excellent dental practice.

Please feel free to phone me if I can be of any more assistance to you. I am just so relieved that he made such a great job, my son was terrified of get this tooth out, and he made the whole procedure,comfortable and relaxing as it could possibly be."

Dentist Introduction – Dr. Ala Al-Attar

Dr Al-Attar have more than 30 years of experience in all facets of general dentistry with special interest in oral surgery and wisdom tooth extraction, His experience includes more than 12 years in New Zealand and Australia.He is registered with the Dental Council of New Zealand and a member of the New Zealand Dental Association. In addition to this he is registered with the Australian Dental Board.

He have also been a lecturer and student supervisor for fifth year dental students at the University of Queensland School of Dentistry.