HOW INVISALIGN WORKS ?
Invisalign straightens your teeth using a custom-made series of aligners created for you and only you. These aligner trays are made of smooth, comfortable and virtually invisible plastic that you wear over your teeth. They gradually and gently shift your teeth into place. There are no metal brackets to attach and no wires to tighten. You just pop in a new set of aligners approximately every two weeks, until your treatment is complete. You'll achieve a great smile with little interference to your daily life.
WHY INVISALIGN ?
Sure, there are other options out there for straightening your teeth, but none offers the level of comfort, convenience and confidence that you'll find with Invisalign®. And no matter what stage you're at in life, you'll appreciate how our cutting-edge approach to treatment has minimal interference in how you live, but has a significant positive impact on how you look and feel about yourself.
INVISALIGN FOR ADULTS & TEENS
Choosing to straighten your teeth is a big decision that affects not only your appearance, but your lifestyle as well. As an adult, you may be looking to improve your smile for business and social reasons, or even for a special occasion like your wedding day. Or perhaps you're a teen or the parent of a teen looking for an effective yet modern-day solution. Either way, Invisalign® and Invisalign Teen® can provide a simple way to accomplish this without having to put your life on hold. Take a moment to learn more about the entire Invisalign treatment process and how it can help you.
INVISALIGN TREATMENT COST IS SIMILAR TO THAT OF BRACES
But that's where the similarity ends.
| | INVISALIGN CLEAR ALIGNERS | BRACES |
| --- | --- | --- |
| Virtually invisible | ✔ |  ✖ |
| Comfortable and removable | ✔ |  ✖ |
| Brush and floss normally | ✔ |  ✖ |
Q & A
No. dentists must complete specialised training to become qualified Invisalign providers.
Call 09 3020808 n make an appointment with
Dr. Jacky lam
or his team for a consultation.
You may experience some discomfort (usually a feeling of pressure) for a few days with each change of aligners. This is completely normal and is a sign that Invisalign is doing its job – moving your teeth to their new, straighter position. Any pain you may experience with Invisalign is noticeably less than the pain and anxiety metal braces can cause.
When your teeth is not in perfect alignment, orthodontic treatment can help to gradually move your teeth – using small, gradual forces – back to their desired position using either traditional braces or other aligner-type brackets.Some of the most commonly treated orthodontic problems are: Crowded teeth; widely or unevenly spaced teeth; overbite; underbite; and crossbite. Depending on your particular issue and its severity, a typical treatment can take anywhere between 6 months to three years to produce the desired outcome.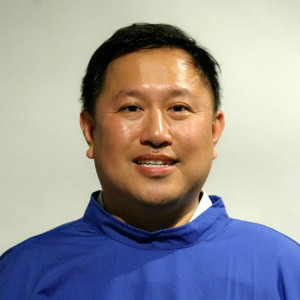 Free Invisalign Consultation
Perhaps you have more questions or would like to see some case studies? Call 09 3020808 and make an appointment with Dr. Jacky lam or his team for a consultation. Make an appointment now !