Dental service with Qcard in Albany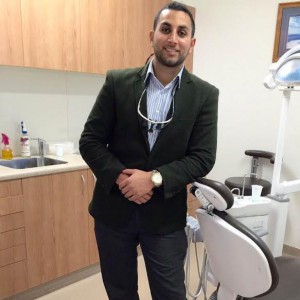 " Thanks Dr Abdulla Salman for your great dental service and contracting with Qcard card company in order to give me an opportunity to pay my treatment over a longer period. Understanding a patient's needs and supporting him/her both emotionally and economically are something that nowadays seem to be less valued in action, particularly in dental industry, but your service was so different from others. In a way that I highly recommend everyone to take advantage of your presence in the Smile Dental company located in Albany."

Dentist Introduction – Dr. Abdulla Salman

Dr Abdulla received his Bachelor of Dental Surgery at the University of Otago. He was active in University life, and was elected the President of the New Zealand Dental Students Association. Abdulla received an award by the New Zealand Minimal Intervention Dentistry for his piece, "The Role of Dentists in Society."In his career as a student and a professional, Abdulla has received multiple awards, including the Pierre Fauchard Academy award for excellence in clinical dentistry. He has also been awarded "Dentist of the Year" across all branches of Smile Dental in recognition of his high quality work.

Dr. Salman's continuous research into the latest technology and regular attendance of seminars overseas has kept him updated with the latest techniques and technology. He has helped incorporate laser and cutting-edge endodontic systems into our practices. His expertise includes wisdom teeth, implants, endodontics and orthodontics.

Dr. Abdulla Salman is a passionate and caring dentist.