The magic in your smile is positively contagious but it is ruined by stained, crooked, or missing teeth. Best solution is a cosmetic dental surgery at Smile Dental in Auckland. Our advanced technology, experience, skills and technique will completely create that perfect smile.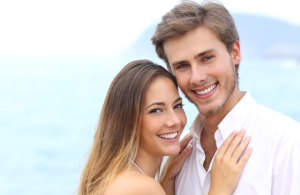 Cosmetic Dentistry
Cosmetic dentistry goes a step higher as dental work for it improves the over-all appearance of your teeth and gums. It is focused on alleviating teeth appearance in relation to alignment, color, position, shape and size to give zest to that smile. With five types of cosmetic dentistry, they easily accomplish all these transformations. Cosmetic dentists underwent the most extensive training to master and complete smile makeovers.
Difference between general and cosmetic dentistry
General dentistry provides preventive measures and restorative treatments to service your teeth. Cosmetic dentists undergo the same basic training as general dentists but they take additional education as well. The question is whether cosmetic dental insurance is included in this plan..
Supplemental dental insurance
Cosmetic dental insurance plan is used to supplement general dental insurance. First, you have to purchase a base policy and second, add an optional cosmetic rider. However, you can obtain individual coverage. But if you want the rider, you have to involve your employer in the process.
Cosmetic Dentistry Procedures
There are five types of cosmetic dentistry procedures:
Composite bonding
In composite bonding, tooth decay is drilled out as dentist applies the composite onto the tooth's surface. He sculpts it into the proper shape before it is cured using high-intensity light. Patients with decayed tooth, teeth that are chipped, cracked or worn down edges can easily avail of the most inexpensive procedures utilized in cosmetic dentistry.
Dental veneers
Dental veneers are solutions to a number of cosmetic problems as they appear like the natural teeth. They have wide application ranging from teeth that are cracked or enamel damaged or to cover gaps between two teeth. The dentist applies the veneer to the front of each tooth using a dental adhesive. View more
Implants
They are used as tooth replacement. Tiny titanium screw is inserted into the jaw where the missing tooth is located and used as crown support. Implants are so natural-looking that they are indistinguishable from surrounding teeth. Once they are infused to the bone and supporting tissue fuse, implant are permanently secured into place. View more
Inlays and Onlays
When decays are moderate, use inlays and onlays as the best options. Inlays are good when tooth structure is inadequate as filling support. Made out of a resin composite material, onlays are affixed to the teeth using adhesive cement for the teeth. Teeth are strengthened & supported to recover their original shape and prevent any more decays or decomposition.
Teeth Whitening
Teeth whitening or bleaching is the most basic cosmetic dentistry and can be performed at dentist's office. Teeth are whitened after the surface of each tooth is completely clean. Bleaching your teeth achieves an even lighter shade than the original. View more
Avail of any cosmetic dentistry procedure that guarantees smile makeover. Just search for the best cosmetic dental surgery in Auckland to do the work you want done. Your friends, family and dental provider can give you references. Check here for listings of cosmetic dentists at Smile Dental.