Feel relaxed and calm in dental treatment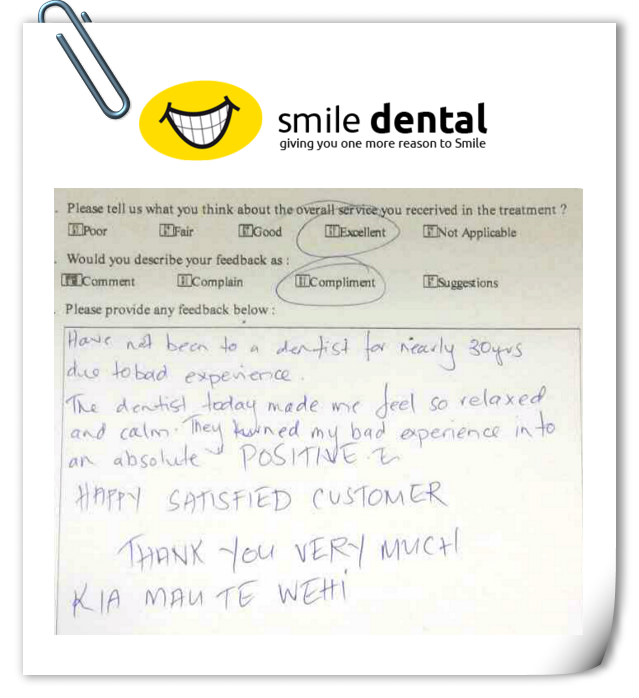 Have not been to a dentist for nearly 30 years due to a bad experience. The dentist today ( Dr.Nanda ) made me feel so relaxed and calm. They turned my bad experience into an absolute POSITIVE. 

THANK YOU VERY MUCH. KIA MAU TE WEHI.