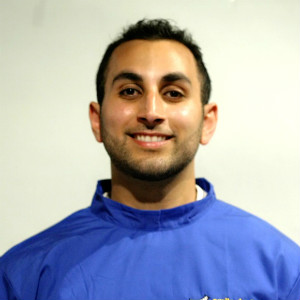 Dr. Abdulla Salman Dentist
| | |
| --- | --- |
| Education : | Bachelor of Dental Surgery - Otago |
| Language : | English |
| Special Interest : | Wisdom teeth, implants, Endodontics, and orthodontics. |
| Branch : | Albany,Henderson |
Dr. Abdulla Salman is a passionate and caring dentist.
Abdulla received his Bachelor of Dental Surgery at the University of Otago. He was active in University life, and was elected the President of the New Zealand Dental Students Association. Abdulla received an award by the New Zealand Minimal Intervention Dentistry for his piece, "The Role of Dentists in Society."
Before studying Dentistry, he attended Sherwood Primary School, Northcross Intermediate and Long Bay College. Having grown up in Auckland, he decided to come home after completing his degree in cold Dunedin.
In his career as a student and a professional, Abdulla has received multiple awards, including the Pierre Fauchard Academy award for excellence in clinical dentistry. He has also been awarded "Dentist of the Year" across all branches of Smile Dental in recognition of his high quality work.
Dr. Salman's continuous research into the latest technology and regular attendance of seminars overseas has kept him updated with the latest techniques and technology. He has helped incorporate laser and cutting-edge endodontic systems into our practices. His expertise includes wisdom teeth, implants, endodontics and orthodontics. He has recently completed his certificate in intravenous sedation.
When Abdulla is not working on teeth, he enjoys spending time with his family. He is also a keen fisherman and a sports fan. He is an active member of the New Zealand Dental association, Auckland dental association and New Zealand Sedation Society.
What Dr. Abdulla Salman's patients say?